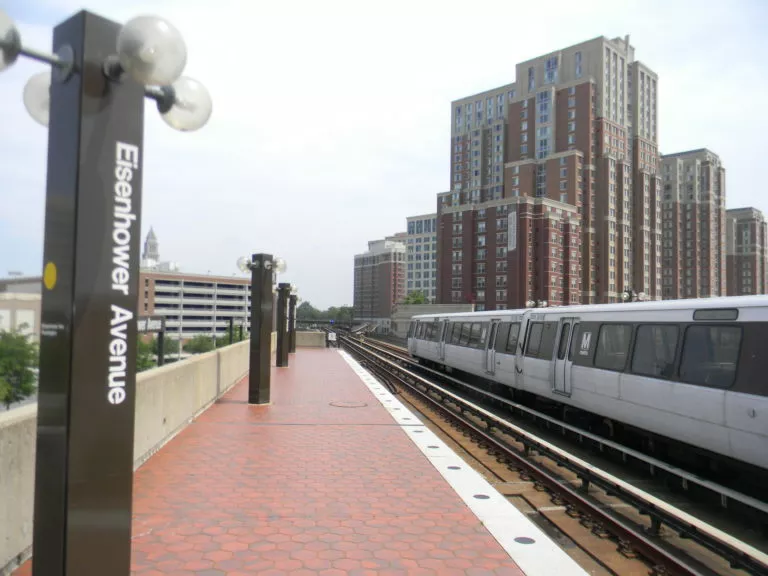 If you are considering relocating or starting a new company in Northern Virginia you should give strong consideration to Alexandria.  Alexandria VA commercial real estate provides a wide variety of property types and price ranges and has all the amenities of a world class city.  Just a few short miles to the Washington, DC, the Pentagon and Crystal City; Alexandria's lower rental rates, amenities and Metro rail access make it a popular option for many associations, government affair companies, government contractors, consultants and creative firms.
To view all our listings, CLICK HERE.
To help you find the right office space for your company to lease or purchase there is no better choice than the market leader, Tartan Properties Commercial.  With over 30 years of experience in the Alexandria VA Commercial Real Estate market, Tartan Properties commercial brokers are experts in Alexandria Commercial Real Estate. Our expertise in the market and deep contacts in the business and community will ensure that you find the right property and get the best deal.
Alexandria commercial real estate includes a range of options.  The city has over 6,000 thriving businesses and organizations. The city has over 22 million square feet of office space, over 11 million square feet of retail space existing in the City today.  Alexandria is probably best known for its historic waterfront where office space and restaurants overlook the Potomac River. The historic and charming King Street retail district offers a thriving vibrant business community, with a mix of high end retail space, superb restaurant locations, and commercial real estate options ranging from 300 year old brick colonials to modern construction office buildings.
Just a few miles west of the Potomac on Duke Street is the fast developing Eisenhower valley corridor. Home to the National Science Foundation, US Patent and Trademark office, Eisenhower Avenue enjoys immediate access to the beltway (I-495) offers wide array of real estate options new Class A office space, affordable office space, mixed use industrial real estate, as well as beltway warehouse space all uniquely located inside the beltway.
Key commercial real estate tenants in Alexandria, VA
United States Patent and Trademark Office
National Science Foundation
The Motley Fool
Over 400 trade and professional associations
Alexandria VA Commercial Real Estate Market Statistics
22 million square feet of Alexandria office space
11 million square feet of retail space
6,000 businesses in the city
3.3 million Tourists visit the city annually
Transportation & Access
Served by 4 Metro Rail stops (King St, Braddock Rd., Eisenhower Ave., Van Dorn St.)
City is bordered by I-95/495 and I-395 to Washington DC.
Amtrak service to NY/Boston and all points south
In town DASH bus service
Minutes from National Airport
Thirty minutes to Dulles International Airport
Alexandria VA Commercial Real Estate, Partial Client List.
Tartan Properties many clients located in Alexandria, VA. Just a few of our satisfied clients are:
Port City Brewing Company
Sugar Shack Donuts
GEICO – Alexandria
National Rural Health Association
National Beer Wholesalers Association
The Senior Citizens League
The Retired and Enlisted Association
Peer Insight
Ricondo & Associates