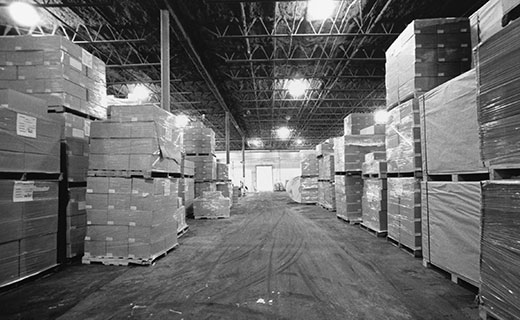 Like many of the close in jurisdictions, with proximity to downtown Washington, DC, Alexandria's dwindling supply of warehouse space is under increasing economic pressure to be redeveloped into multifamily housing or other commercial uses. Despite Alexandria's long history as an industrial city from seaport town, to breweries and mills, to auto manufacturing, to WWII torpedo production, to waterfront cement factories it is struggling to hold onto its three remaining pockets of industrial buildings that at one time where all served by rail cars.
The Oakville Industrial Park (Potomac Yard/Rt.1)
Eisenhower Avenue
Wheeler Avenue
Colvin Street
Where Tartan Started
Tartan Properties was founded as an industrial warehouse brokerage firm in 1973 and to this day we continue with a strong business practice in that sector. We have recently completed transactions for Alexandria VA Warehouse Space with Port City Brewing Co., Trident Crossfit, Jefferey's Catering, Borinquen Food Trucks, and we presently are leasing or subleasing 50,000 sf of warehouse space in the City of Alexandria. TARTAN represents many other warehouse users such as moving & storage, printing, document shredding, limousine and cleaning companies to name a few. We specialize in tenant representation and building leasing. Tartan proudly still represents two of its original warehouse clients now in their second generation of ownership.  Steve Beggs is our warehouse and industrial space specialist with seven years of experience representing tenants and landlords before joining Tartan Properties.
Tartan Properties Commercial, an independent real estate brokerage firm and market leader in the area, is your best choice to help you find the right warehouse or office space for your company to lease or purchase. With over 30 years of experience in the local market, Tartan Properties Commercial brokers are experts in Alexandria VA warehouse space. Whether you are looking for industrial, light industrial or other types of warehousing, TARTAN can provide you with options to meet your needs. Our expertise in the market and deep contacts in the business community will ensure that you find the right property and get the best deal. Tartan Properties is also an active member of the Alexandria Chamber of Commerce.
CONTACT US today to learn more about Alexandria VA warehouse space.