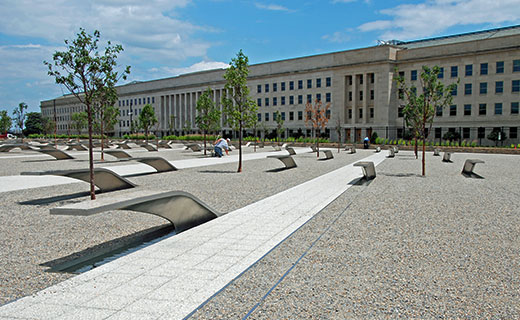 The Arlington VA commercial real estate is one of the hottest and markets in the United States.  Just minutes to downtown Washington, DC by car, bike, foot or Metrorail, Arlington VA offers reasonable rental rates, in relation to Washington's Central Business District make it an great option for associations, government affair groups, government contractors, consultants and creative organizations.
If you are searching for office space or commercial real estate in Arlington VA, considering putting Tartan Properties  30 years of experience in the Arlington VA Commercial Real Estate market to work for you.  Our brokers are experts in Arlington VA commercial real estate and will ensure that you find the right property and get the best deal to keep your occupancy cost at the lowest possible.
Arlington is the epitome of smart growth and new urbanism, with over 90 percent of all new commercial and residential development located in the Metro corridors. Since 1960, some 38 million square feet of office and commercial space has been built in the Rosslyn-Ballston-Crystal City corridor, which also contain 90 percent of Arlington's over 10,000 hotel rooms. In addition, nearly 11,000 new residential units have been built in these Metro station areas. No community in America has had a stronger commitment to transit-oriented development that enjoys 80 miles of bike and pedestrian trails.
Arlington commercial real estate includes a range of options.  From its vertical architecture to its lively street life featuring eclectic restaurants and shops, Arlington has that "big city" feel without losing the charm of the neighborhood where people remember you. Arlington's commercial districts have the most modern Class A office towers in the area with views of the Washington, DC, National Airport and the Potomac River as wells as small retail districts for the family run business.  Arlington also has a strong inventory of warehouse space for the many service industries that carter to the Arlington residents.
Key commercial real estate tenants in Arlington, VA
The Pentagon
The Corporate Executive Board
CACI International, Inc.
BAE Systems
Consumer Electronics Association
PBS Television/WETA
Arlington Real Estate Market Statistics
38 million square feet of Arlington VA office space
6.8 million square feet of retail space
1.9 million square feet of warehouse/industrial space
200,000 jobs in Arlington County
198,000 residents
8,000 overnight visitors per night on average
Call Tartan Properties today to learn more about Arlington VA Commercial Real Estate. (703)836-6555