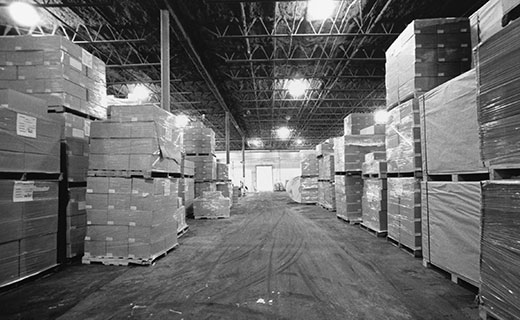 Looking for warehouse space in Northern Virginia? Arlington, VA is a location you should add to your short list.  Just a few short miles to  Washington, DC by car, bike or truck you can reach all parts of the District with ease for deliveries by leasing Arlington VA warehouse space.
To help you find the right Arlington VA warehouse space for your company to lease or purchase there is no better choice than the market leader, Tartan Properties Commercial.  With over 30 years of experience in the Arlington VA warehouse space market, Tartan Properties Commercial brokers are experts in Arlington VA commercial real estate. Our expertise in the market and deep contacts in the business and community will ensure that you find the right property and get the best deal.
Arlington is the epitome of smart growth and new urbanism, with over 90 percent of all new commercial and residential development located in the Metro corridors. Since 1960, some 38 million square feet of office and commercial space has been built in the Rosslyn-Ballston-Crystal City corridor, which also contain 90 percent of Arlington's over 10,000 hotel rooms. In addition, nearly 11,000 new residential units have been built in these Metro station areas. No community in America has had a stronger commitment to transit-oriented development that enjoys 80 miles of bike and pedestrian trails.
Key warehouse space tenants in Arlington, VA
The Pentagon
The Corporate Executive Board
CACI International, Inc.
BAE Systems
Consumer Electronics Association
PBS Television/WETA
Arlington Real Estate Market Statistics
38 million square feet of Arlington VA office space
6.8 million square feet of retail space
1.9 million square feet of warehouse/industrial space
200,000 jobs in Arlington County
198,000 residents
8,000 overnight visitors per night on average
Transportation & Access
Served by 11 Metrorail stations
City of Arlington, VA is bordered by I-395/I-66/George Washington Parkway
Minutes from National Airport
Thirty minutes or less to Dulles International Airport
Call Tartan Properties today to learn more about Arlington VA Warehouse Space. (703)836-6555