September 11, 2023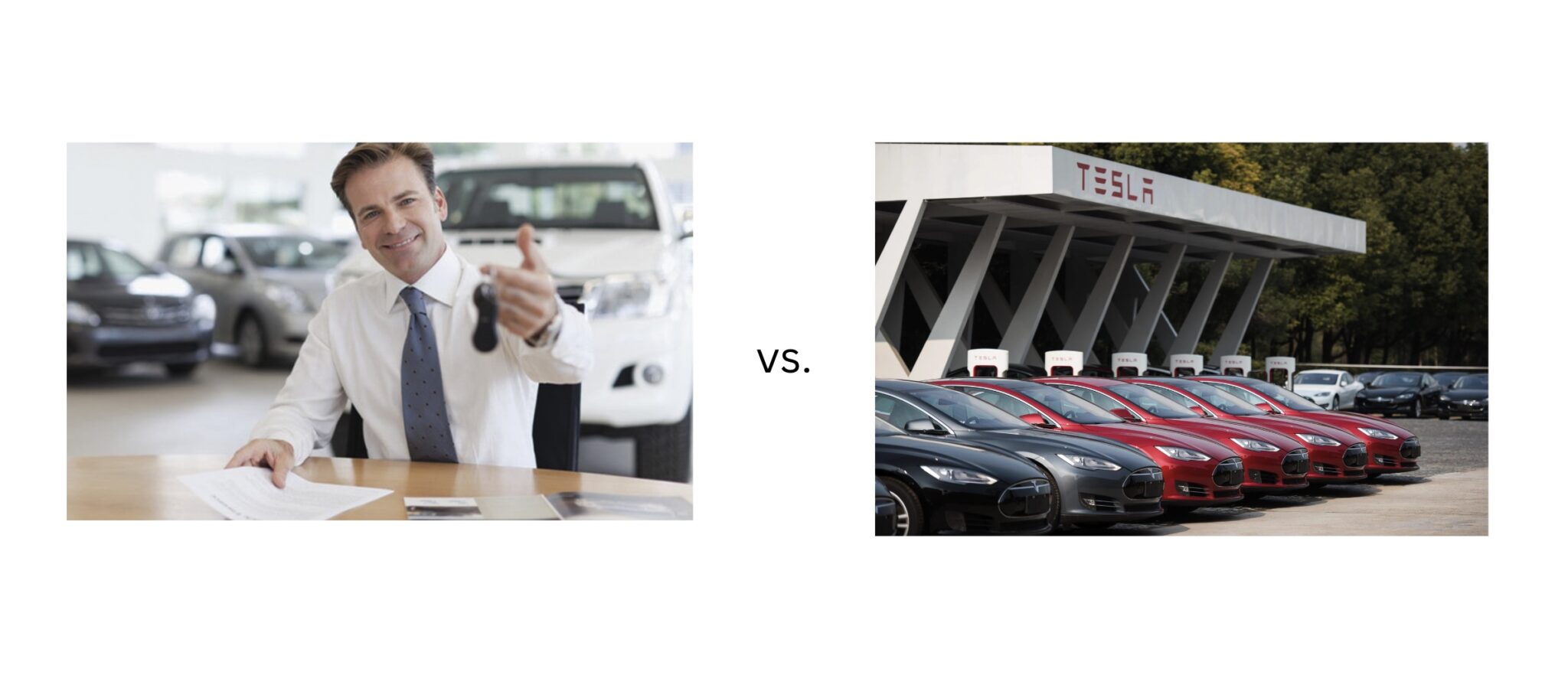 Observations of Legacy Businesses
Recently I had several wildly different customer experiences with legacy automotive companies that left me thinking about how our customers feel about their interactions with TARTAN.
Rental Car Experience-Time for Disruption
Two weeks ago, I traveled to Boston where I needed to rent a car at Logan Airport.  Prior to traveling I fully reserved and paid for the car online.  But when I arrived, I was met with a long wait time and a frustrating process that had me answering all the same questions about insurance and having to swipe my credit card again.  At first, I thought maybe that was just the rental company I had selected but as I looked down the long counter or rental companies, I saw similar lines and similar wait times.  Driving out of the airport I thought to myself this industry feels ripe for disruption and new innovation.  It just shouldn't be that hard!
Legacy Car Buying Experience
Follow this up with my experience last week when I went to test drive the Ford Mustang EV and a Tesla.  Sadly, at the Ford dealer I had the normal car dealer experience.  We were politely met by the salesman that was "up next" as it was yelled across the showroom.  Despite knowing little about the features of the EV, he repeatedly asked me what features I was most interested in.   I pronounced several times that I just wanted to drive the car, any EV model.  But then of course I had to speak with the sales manager who wanted me to know how much they wanted to earn my business.  "Great.  I just want to drive the car."  Finally we got to the lengthy process of filling out the test drive forms; photocopied my license and then we went out in the blazing heat to stumble around looking for a car to drive.  While he continued to "sell me" he finally found the car but needed to go back in to get the keys and a license plate.  Really?  Eventually the test drive happened, with the salesman sitting in the back seat.  There was more but I will spare you.
Frictionless Test Drive
From there we drove straight to the Tesla showroom where we literally drove off the lot in less than five minutes.  The salesman showed me the basics of the car and then told us to come back whenever we felt like it.  We did eventually come back only to take out a different model equally as quick and frictionless as the first time.
How could it be that these legacy car leasing and sales companies can continue to operate like this.  What Apple and Amazon and now possibly Tesla have shown us is that by removing friction in the transaction process, you make it a whole lot easier for the customer to say "Yes" and to enjoy the transaction.  Its not always about speed but often it is.  Sometimes it's just about making it easy to decide.  Thank you Apple for "Good, Better, Best." Please, I want more of this in my life!
How Does this Apply to CRE?
Ok, so back to commercial real estate for a second.  These three experiences have me thinking about how I can improve or speed up the transaction process for my customers and clients, where appropriate.  Would prospects care if they received a chatbot response from me when they inquire about a listed property or appreciate the immediate response? One recurring issue that causes us great frustration is working with the "old economy" or "legacy landlords" that still require leases and contracts be signed in ink and or even in triplicate because they refuse to accept electronic signatures.  (This post is starting to feel like a follow up to an article I wrote back in March titled Moving at the Speed of Business.)
I am aware that Tartan Properties Commercial doesn't have a perfect customer satisfaction score but it's certainly not from a lack of intent.  These recent experiences have our office talking about how to create a more fluid and frictionless experience when transacting with TARTAN.   If you or your company has been a part of a commercial real estate transaction recently, with any company, what can you share with me that you think could have been improved and what was positive about it?
We are always working to sharpen our sword!
«
Previous